This replaces the regular high carb mashed potato so well you can't even tell is cauliflower.
And it is easy to prepare and delicious.
This recipe yield 8 servings.
The preparation and baking time total to about 30 minutes.
Here's how I make this delicious cheesy creamy cauliflower.
Ingredients includes…
1 whole medium head (5"-6" dia.) cauliflower
1 stick (113g)) salted butter
4 oz (113g) cream cheese
Pinch of Salt and pepper
1 cup cheddar cheese, shredded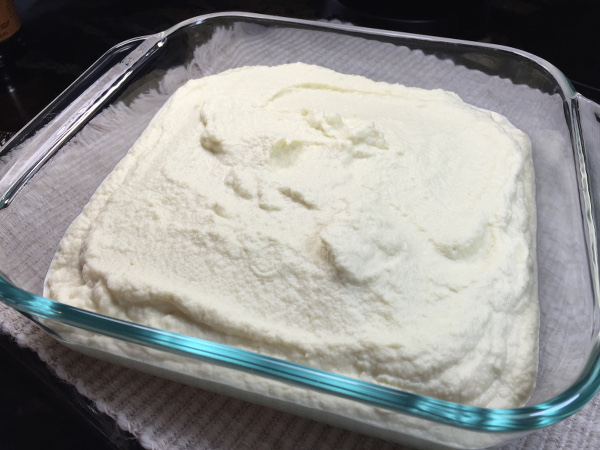 Putting it together…
Chop the head of cauliflower into small pieces. It doesn't need to look pretty because we are going to mash it in the food processor.
Place chopped cauliflower in a microwavable bowl. Microwave it for 10-15 minutes, or until soften.
Place softens cauliflower in the food processor. Add cream cheese and slices of butter in between layers.
Pulse to blend till desired consistency. Add salt and pepper to taste. Blend it lightly to mix.
Scrape the mashed cauliflower into a oven proof casserole and keep warm.
When is about serving, pre-heat the oven to 400F (200C).
Add cheddar cheese on top of mashed cauliflower and bake for 5-10 minutes. Watch closely to prevent burning the cheese.
When the cheese melted and golden brown, remove from oven. Is ready to serve!
Each serving contains 4.1g total carb, 2.6g net carb, 5.4g protein and 18.2g fat.
Here is the video on how I prepare my cheesy mashed cauliflower. Enjoy!
Share with us how you usually prepare your mashed cauliflower at the comment below!
If you like this post share it with your friends!