It was a hot afternoon in St. Augustine, Florida. After a long afternoon walk exploring the town, we decided to have a drink and relax for happy hour. We came by a small wine loft cafe and the waitress asked what do we want to drink.
In usual days, I'll ask for a glass of water and a glass of red wine. But this time I asked her: Do you have any drink that is not sweet and is refreshing besides water? And I'm not ready for a wine yet.
She said: we can make a Sangria without the usual fruit juice and soda, and no syrup in it. I'll make one for you with very little berries in it and if you don't like it we can take it back.
Sounds good!  The first time I tasted Sangria was in Spain four years ago. It was very sweet and certainly not my choice.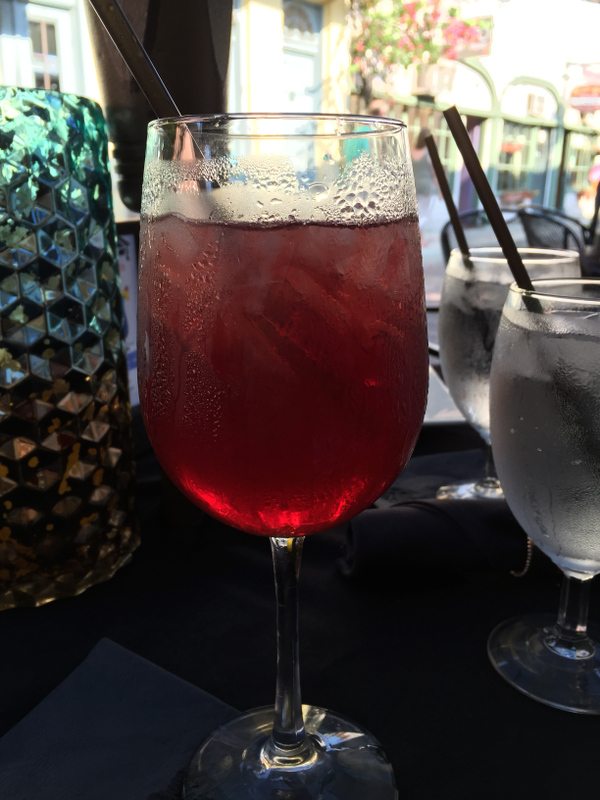 The picture above was what she made specially to my request.
The waitress came back with a tall glass of red beverage. I took a small sip. It was refreshing and had a very light sweetness from the berries. I complimented her for that and she was very happy to write the recipe on a paper napkin for me. 🙂  That Sangria was mixed with unsweetened carbonated water, cabernet, Beefeater gin, Brandy floater, Triple-sec and small amount of mashed blackberries and raspberries.
We were impressed with how she listen to the customer needs and offer an alternative to please.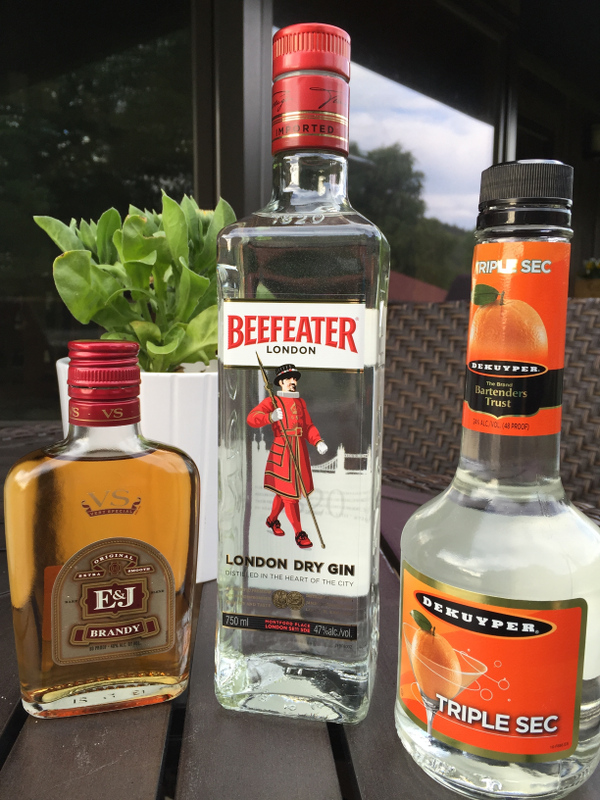 First, add 1/2 oz (1 tablespoon) of the Beefeater gin, 1/2 oz (1 tablespoon) of Brandy and 1/2 tablespoon of Triple Sec into a drinking glass. Add 1/4 cup of any cabernet red wine and 2/3 cup of chilled carbonated water.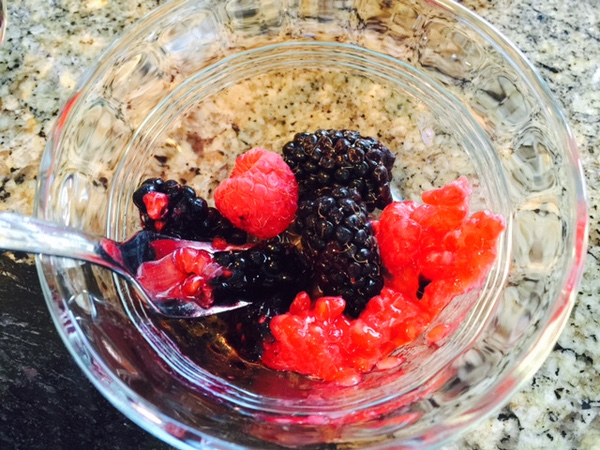 Mash 2 blackberries and 3 raspberries in a small bowl and add into the mixed beverage. Add a few ice cubes and stir to mix.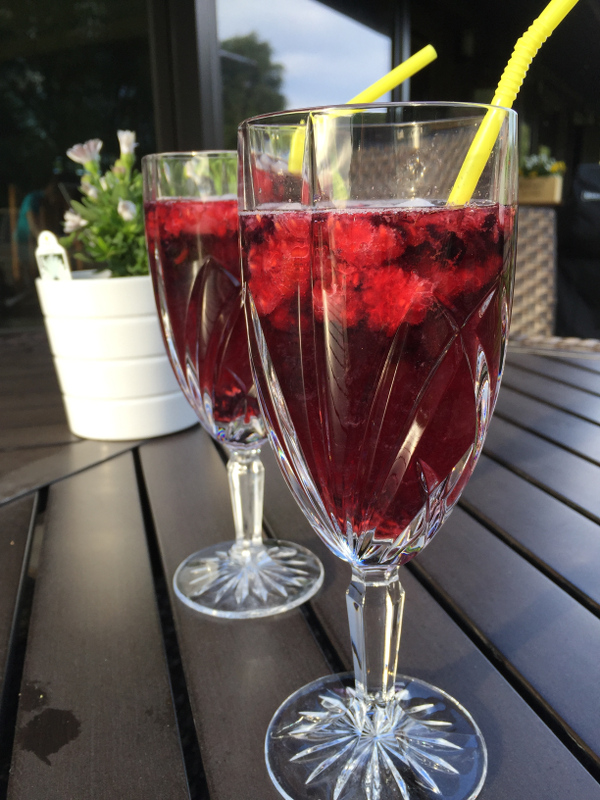 Today I tested this recipe the first time at home. It should be a good refreshing beverage I can serve my friends for the 4th July grilling party next week.
Here's the recipe:

Sangria
Recipe type:
Low carb beverage
Ingredients
½ oz (1 tablespoon) Beefeater gin
½ oz (1 tablespoon) Brandy
½ tablespoon Triple Sec (optional)
¼ cup cabernet red wine
⅔ cup of carbonated water, chilled
2 blackberries
3 raspberries
Preparation
Add all the liquid ingredients into a drinking glass.
Mash the berries in a small bowl and add into the mixed beverage.
Add a few ice cubes and stir to mix.
A regular sangria has about 23 g carb.
In this recipe, each serving contains 6.8 g total carb, 6 g net carb, 0 g protein and 0 g fat.
If you go without the Triple Sec which contain some carb, each serving contains 4 g total carb and 3.3 g net carb.
Share this with your friends!