The original recipe came from Franziska Spritzler's book 'The Low Carb Dietitian's Guide to Health and Beauty'. This crustless cheesecake is the first recipe I picked to try.
I thought adding lemon juice in it would create a zing to the flavor, and it was tasty!
I combine the soften cream cheese, xylitol or erythritol sweetener, and vanilla extract in a mixing bowl. Mix well with a mixer. Add the lemon juice and mix a little more till cheese is soft and fluffy.
In a second bowl, whip heavy cream just until soft peaks. And gently fold whipped cream into the cream cheese mixture. Use rubber spatula to spoon mixture into ramekins, or a glass dish.
Let it chill in the refrigerator for at least 30 minutes or when ever you are ready to serve. That's it!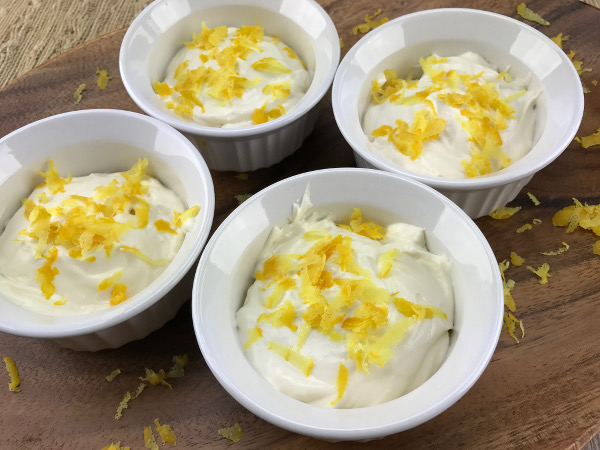 I tried the recipe twice over two weeks for both dinner parties at home. I told my friends that they will be the taster of this recipe. 🙂 The first trial, I follow exactly the instructions in the recipe. Garnish with a raspberry on top and a sprinkle of my homemade granola to serve. It was so creamy with a little crunch from the granola. My friends couldn't believe this dessert is low carb! Everyone love it!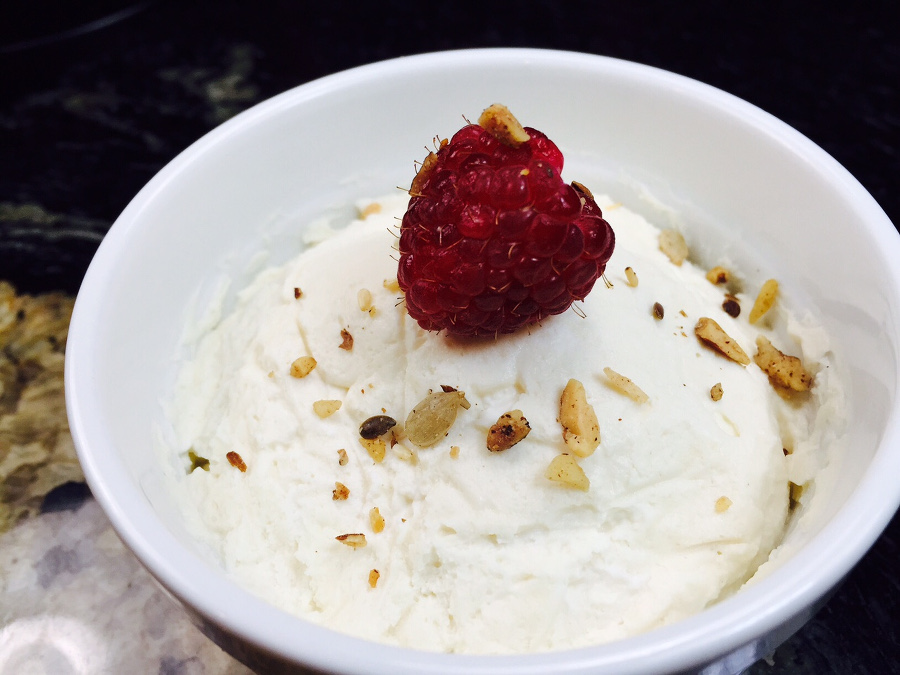 The second time I tried it with the lemon juice and garnish with lemon rind before serving. It was creamy with a lemony taste, delicious! I prefer this one.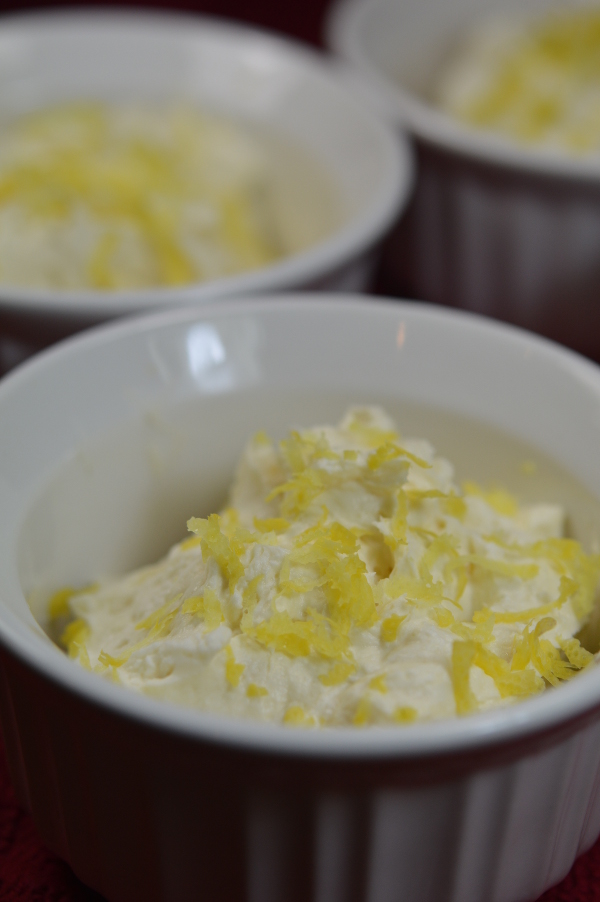 Watch how I make this on YouTube here. Coming soon!
Here is the recipe

Lemon Cheesecake
Recipe type:
Low carb dessert
Ingredients
8 oz (225g) cream cheese, soften
½ teaspoon vanilla extract
¼ cup xylitol or erythritol sweetener
3 tablespoons lemon juice
½ cup heavy whipping cream
Lemon rind, for garnish
Preparation
Combine cream cheese, sweetener, and vanilla extract in bowl. Mix well with a mixer.
Add the lemon juice and continue to mix till cheese is light and fluffy.
In separate bowl, whip heavy cream until soft peaks. Gently fold whipped cream into the cheese mixture.
Spoon the mixture into 4 ramekins or a glass dish. Garnish with lemon rind and cover with plastic wrap and refrigerate until serving time.
Each serving contain 5.5 g total carbs, 5.5 g net carbs, 2 g protein and 18g fat.
Share this with your friends!