I stumbled into a local butcher store a few months ago and found this cheese, Brun-uusto cheese bread.
It says cheese bread but it is not a bread. 😀
The authentic version of Juustoleipa (Juusto), meaning cheese bread, is a specialty cheese from Southern Ostrobothnia, Northern Finland and Kainuu. Brun-uusto is a Wisconsin-made cheese bread.
My family loves it! I serve this cheese as an appetizer regularly and they never get tired of it. 😀
So now I buy in bulk every month directly from Wisconsin Cheese Mart.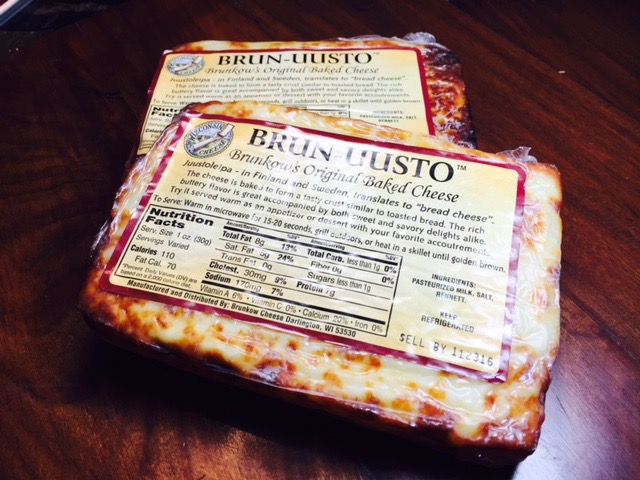 To prepare the delicious cheese bread, first, heat up a pan and melt one tablespoon of salted Amish Roll Butter.
Cut open the wrapper and place the cheese on the melted butter.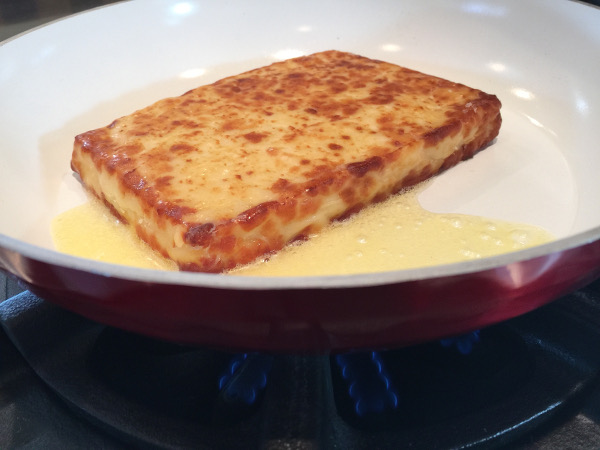 Cover with a lid and let it cook in low heat for about 5-7 minutes, or until lightly puffed up, browned and crispy. Turn to cook the other side for another 5 minutes until the both sides are browned and crusty.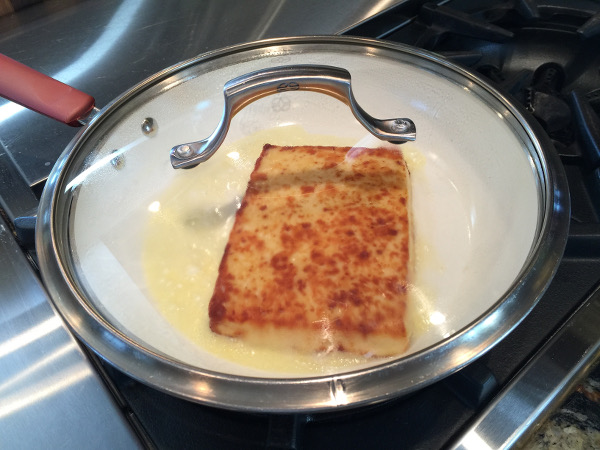 When the outer surface of the cheese are crusty and inside is soften, remove it and place it on a serving plate.
Drizzle the remaining browned butter in the pan onto the cheese.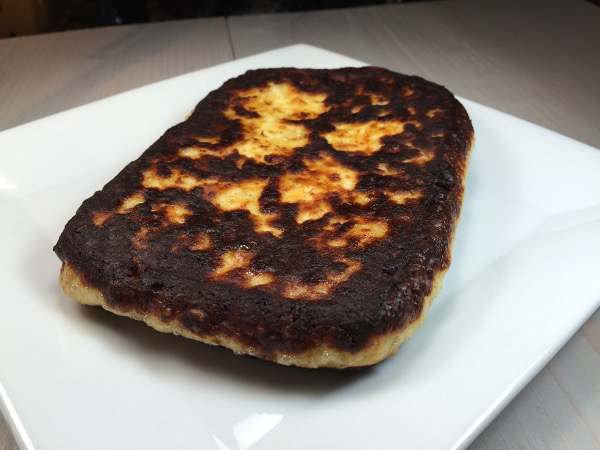 Use a pizza cutter and cut the cheese into 15 bite size pieces. You can feel the crust when cutting it.
The result is crusty on the outside and soften center with a buttery flavor.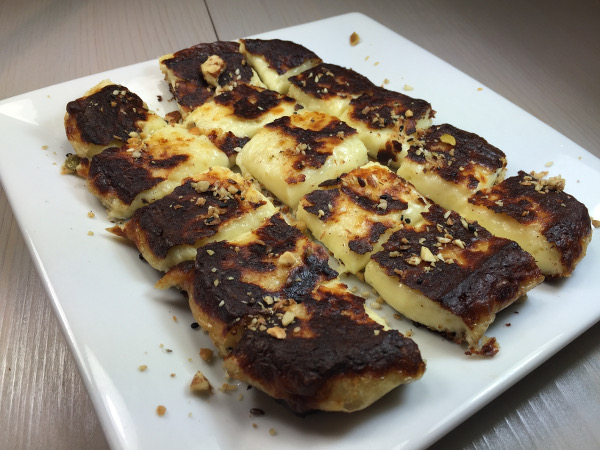 Sprinkle with my homemade nut and seed granola, and serve hot.
This is a perfect high fat appetizer to set the evening before dinner. Enjoy it with a glass of red wine!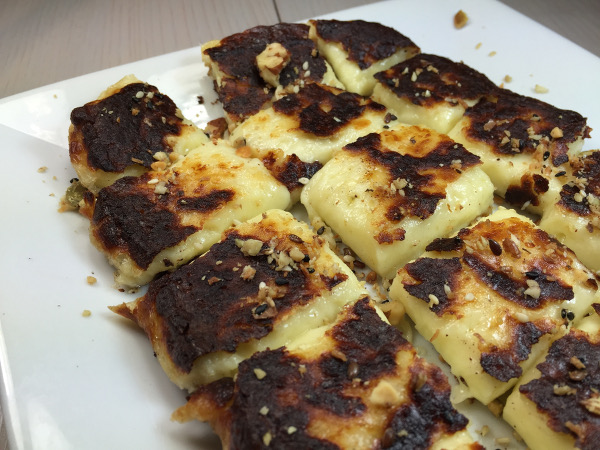 This portion serves 4 – 6 people. Well…depending really. I have to make sure to grab a bite before is gone!
Nutrition fact:
Each pack weights 0.6 lbs (272g/10oz)
Each bite contains 0 grams total carb, 0 grams net carb, 4.5 grams protein and 6 grams fat (not including the 1 tablespoon of granola)
Share this with your friends!