This is the easy cranberry sauce I make once a year to serve with the roast turkey for Thanksgiving.
Raw cranberry itself is considerably high carb. It taste tart (sour) therefore not many people would eat it on its own. Many regular cranberry sauce recipe suggest to add a lot of sugar to sweeten it.
Here I made it the low carb way!
1 cup (100g) of raw cranberry contain about 12g of total carb.
In order to make it palatable, not too sweet which we don't like sweet taste anyway, I added small amount of xylitol sweetener just to reduce the tartness, lemon rind to give the flavour and water to provide the consistency.
Our friends who dine with us finds it very refreshing!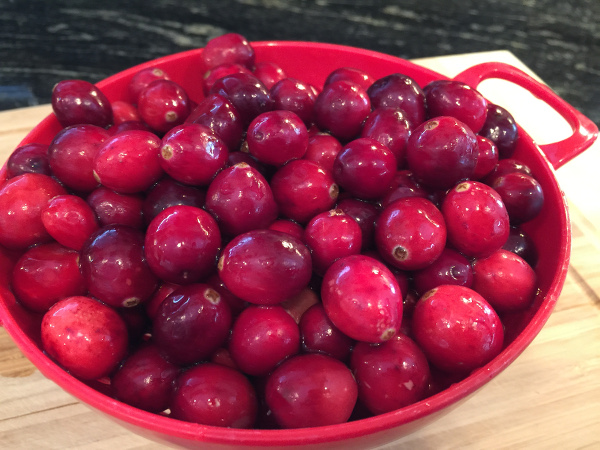 To prepare the cranberry sauce…
Rinse and pick through the cranberries.
Place all the ingredients into a food processor and grind till smooth. That's it!
The ingredient includes:
2 cups (200g) raw cranberries
¼ cup water
3 tablespoon lemon zest
4 tablespoons Xylitol sweetener
Add a little more water if necessary to adjust the consistency.
The preparation time is only 10 minutes and yield about 30 tablespoons of sauce.
I eat only 2 tablespoons with my turkey dinner just for the flavour. And it is refreshing!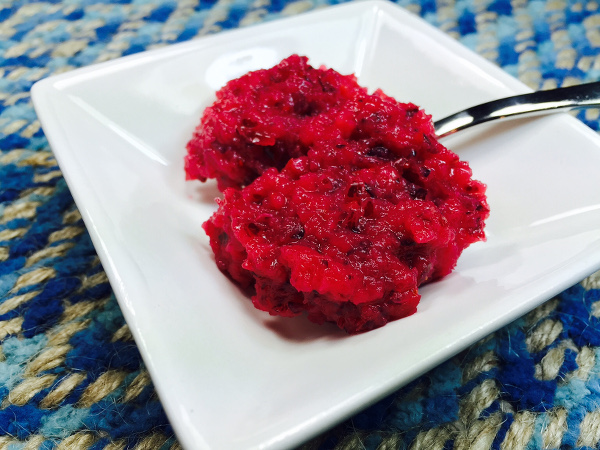 Whole portion contains 38.9g total carb, 28g net carb, 0g protein and 0g fat. 
Each tablespoon contains 1.3g carb, 0.9g net carb, 0g protein and 0g fat.
Share with us how you make your low carb cranberry sauce at the comment below!
If you like this post share it with your friends!