Almost all dishes in New Orleans uses this seasoning blend to flavor the food. I've looked all around town in the stores that sell this seasoning and couldn't find one that salt is not the first ingredient and is free of sugar. So I decided to blend this seasoning at home with the freshest spice I can find.
It simply uses onion and garlic powder, oregano, basil, thyme, ground black and white pepper, cayenne, paprika and a small amount of salt. I blended this creole seasoning mix to cook the flavourful BBQ shrimp after my trip to New Orleans. It was delicious!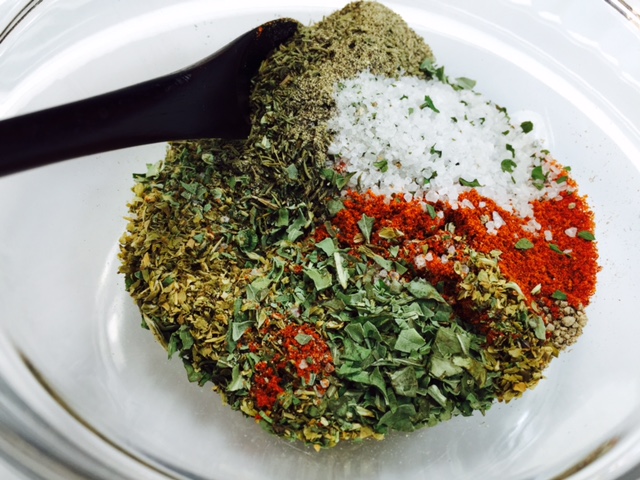 This Creole seasoning blend is also great for seasoning vegetables, meats, soups and stews, or anything that needs a flavor boost to give it a Louisiana touch.
You may try with this recipe blend I have.

Creole seasoning mix
Recipe type:
Low carb seasoning
Ingredients
1 tablespoons onion powder
1 tablespoons garlic powder
1 tablespoons dried oregano
1 tablespoons dried basil
½ tablespoon dried thyme
½ tablespoon black pepper
½ tablespoon white pepper
½ tablespoon cayenne pepper
2 ½ tablespoons paprika
1 tablespoon pink sea salt
Preparation
Mix all ingredients in a bowl. Store it in a glass container ready to be use.
Share this with your friends!