MY JOURNEY TO A KETO LIFESTYLE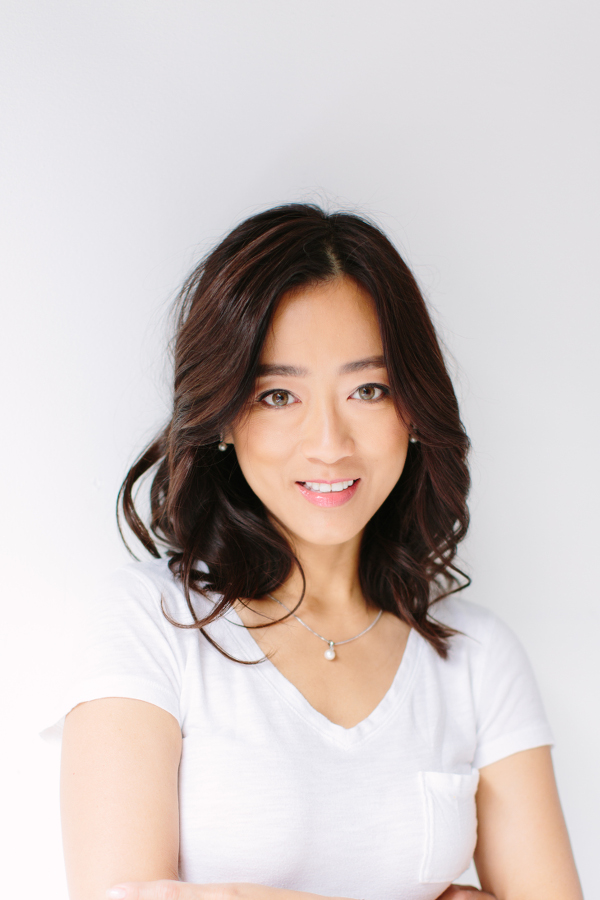 Hi!
I'm Kelly Tan Peterson!
I started eating a low carb high fat ketogenic diet in April of 2009.
HOW DID I REGAINED MY HEALTH AND LOSE ALL THAT WEIGHT!?

Let me tell you…
For many years I considered myself FAT…
My friends even said I was "HEAVY"…
My body fat percentage was HIGH…
My cholesterol level was HIGH… 
It was upsetting to know that my body was not at its best.
So I asked myself…"If I continue to eat what I eat now, could things change for the better?"  
The answer was obvious…
If I don't change my eating, nothing else is going to change.
I didn't know what to do…
I had tried many different diets, but nothing seemed to work for me…
The left photo was taken in 2006… I didn't even want to step on the scale!
The photo on the right was taken in November of 2014, after almost 5 years of eating a keto diet….
THE PROBLEM WAS, I WAS DIETING ALL WRONG!
Living in Singapore, I was blessed with a variety of delicious delicacies to choose from every day. Eating out is both convenient and economical.
The typical information was available to us: healthy eating is to eat low fat, less meat and more grains.
Most foods in Singapore are high-carb and low protein…
Sweet pastry, cakes, sweet buns and cookies are not limited to just dessert but also are commonly eaten as breakfast and with afternoon tea.
In order to maintain my waistline and stay healthy, I set myself a rule of eating only one meal a day.
For me this meant either only a lunch or a dinner, and not knowing differently, it was usually a high-carb meal.
That didn't make me get slimmer, but staying deprived of food DID keep me HUNGRY most of the time.
I felt depressed when I couldn't fit into jeans or saw bulges of fat on my back along the bra line…
Then I would go on a liquid diet or fast to reduce the extra weight…
When I finally lost a couple of kilograms I would eat a little more to appease my hunger and then I regained the weight.
I was living on a yo-yo diet, with yo-yo sizing and weight…
THEN I MET MY HUSBAND, DR. DAN…
The first time we went out for tea, I ordered bruschetta to share between us.
He ate the tomato salsa toppings and left most of the bread crunch.
The second time out we ate dinner together at a seafood restaurant.
We had a vegetable, tofu and meat dish. He didn't want any rice.
The third time we had a Thai food dinner. The same thing happened and I gave up having my share of rice.
I asked him: "Why don't you eat rice?"
He said: "I eat low-carb."
I asked: "Would you feel full not eating rice?"
His answer was: "There's plenty of delicious meat and veggies to keep me full."
I continued to ask what low-carb is all about and he briefly explained the concept to me.
And then he said: "Do whatever you want, you don't have to do what I'm doing."
But I was curious, wondering how he ate 3-4 times a day and stayed fit and trim.
So I asked…"You mean I can eat anything I want, as many times as I want, as long as I'm willing to give up carbs and sugar?"
"That's basically the idea," he said.
"Can I have butter, cheese and cream?" I asked.
"Yes, you may, as long as you are eating low-carb," he answered.
"Fat doesn't make me fat? Carbs do?" I was puzzled.
PUTTING IT ALL TOGETHER
After testing out so many diets and not getting results, I was ready to start a keto diet.
I had some weight I wanted to lose…
Eating out in Singapore began to get interesting!
I began to see choices of food from a different perspective…
Anything that had lots of carbs like rice and noodles was not food for me.
To name an example of how I modified my meals…
An order of Hainanese chicken rice normally comes with a full serving of rice with a few small and thin slices of chicken on top.
But when eating a keto diet I would eat a full portion of chicken with a vegetable side dish and a bowl of chicken soup.
Most traditional foods from Singapore like:
Char Kuey Tiao (stir-fried rice noodles)
Hokkien Mee (yellow noodles with a couple of small prawn)
Roti Prata (Indian flour dough)
Stir-fried Carrot Cake (white carrot and flour mix steamed cake, stir-fried with soy sauce and egg)
Nasi Lemak (coconut flavor rice)
Fried Mee Hoon (rice vermicelli)
and many more selections are almost all carbs…
So these were no longer food selections for me.
It wasn't easy to accept this reality!
But I wanted badly enough to be slim and healthy, so I continued to eat low carb, determined to make a change in my life.
Change is uncomfortable…
But without this change I would continue to face the same discomfort I'd faced for many years any way, so I made the jump, and I would never look back!
Since I'm naturally a visual person, I created a mental image to help me!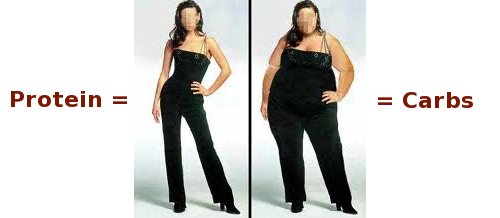 This might look a little too extreme, but it is a way to help me focus.
THE BEGINNING OF A NEW BODY & A NEW LIFE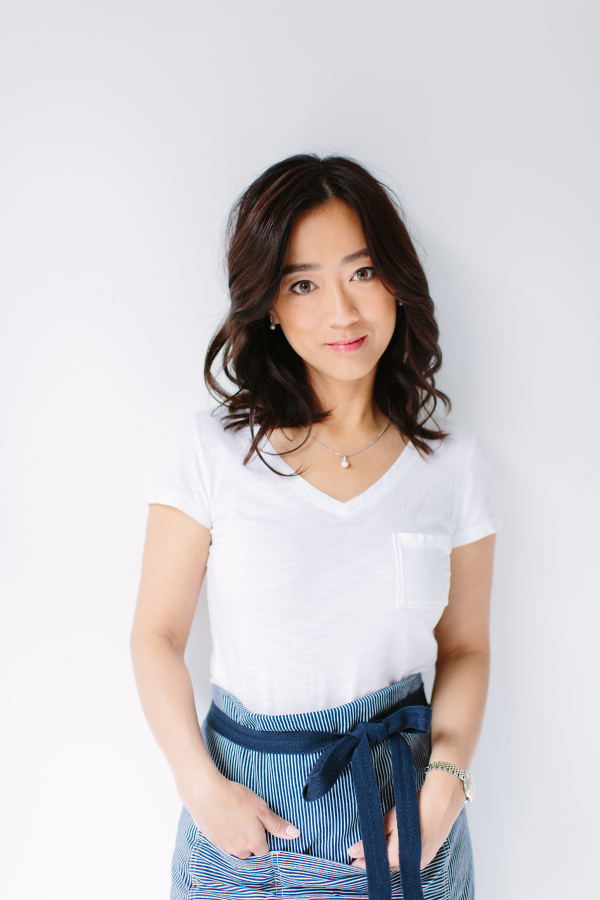 After 3 months of living a low-carb lifestyle, my body begin to change.

I begin to feel lighter and stay fuller between meals.
After 6 months, I fit into the jeans that I wore 10 years ago!
I happily gave away the bigger size pants, because I'm not wearing them anymore!
Today, I feel sexier, healthier and have more energy than I ever had before! 
My skin glows, my hair shines and I'm happier!
Best of all I enjoy all the delicious meat, seafood, butter, cream and egg that I love! 
Why would I fill up my tummy with the bulk of starchy rice, noodles and potatoes when I can enjoy all these other tasty and delicious foods?
Eating keto also keeps me full for longer periods, so I rarely need any snacks in between meals.
BUT WHAT IS WRONG WITH CARBS?
Basically any food that is starchy like white rice, noodles, pasta, potatoes, and any foods made out of flour including bread and pastries, are all considered simple carbs that quickly turn into sugar in our body. 
When there is excess sugar being fed to the body, a whole bunch of health problems begin to occur, such as:
Obesity
Unstable blood sugar levels
Excess insulin
Inflammation
High triglyceride levels
The growth of yeast, bacteria, and fungus, and other pathogens 
Glycation – Picture yourself pouring a gallon of maple syrup on your counter top and coming back to clean it up a week later. This is similar to what excess sugar in the bloodstream does to your arteries.
And more problems…
GIVING UP CARBS AND LEARNING TO LOVE FAT
I have never been a smoker, but I have many friends and family members who are smokers.
They can't quit smoking either because they lack determination or they don't understand the effects on their health.
I relate not eating carbs to quitting smoking.
Eating keto is a cultivated habit. Just as we were conditioned to eat starch in everyday meals, we can condition ourselves to NOT put starch on the dining table.
I sincerely hope that by sharing my personal experience of staying slim and healthy I will inspire YOU to explore your journey with food with ease and joy!
Feeling skeptical?
That's completely normal! You're changing your diet!
My husband shared this…
He was at a health conference and one of the presenters shared the magic of eating low carb high fat ketogenic… Many audience members were skeptical of his claims.
At the end of the presentation he said…
"Don't trust anything that I just said! Try it yourself for 30 days…
If you don't like the result or it is not working for you, go back to your original eating habit."
YOU HAVE THE POWER TO CHOOSE A HEALTHY EATING LIFESTYLE AND ENJOY DELICIOUS FOOD!
If you are looking for a group of people to support you on your journey towards a new you,
LOOKING FOR AN EASY TO UNDERSTAND BEGINNER'S GUIDE ON THE KETO DIET?
A LITTLE MORE ABOUT ME…
I am an American, Singaporean of Chinese descent, now living with my loving husband in the beautiful mountains of Jackson Hole, Wyoming, USA.
On this website, I share how to prepare simple, mouth-watering, and healthy keto meals at home. 
I also explain how to choose the healthiest foods when eating out.
And I do it all with LOVE.
My recipes blend eastern and western cultures, with delicious results…
And I never stop experimenting with new ways to make my food better.
Food has never been more fun for me than it is now.
Each day I have the opportunity to marvel at the wonders of nature while I cook…
What could be better than creating healthy and tasty food in my very own kitchen, while watching deer walk by my window?
People often ask me…
"Do you cook with fixed recipes?"
"How do you cook so well?"
To me, a recipe is only an idea…
Most of the time, I cook following my palate, which I have developed to be able to recognize and remember good flavor.
My belief is that tasty, healthy food can be simple and easy to prepare!
I hope to inspire you to find your inner chef, in your own kitchen! 
JOIN MY FACEBOOK SUPPORT GROUP
 or the Chinese group 

华文组
MEET MY HUSBAND DR. DAN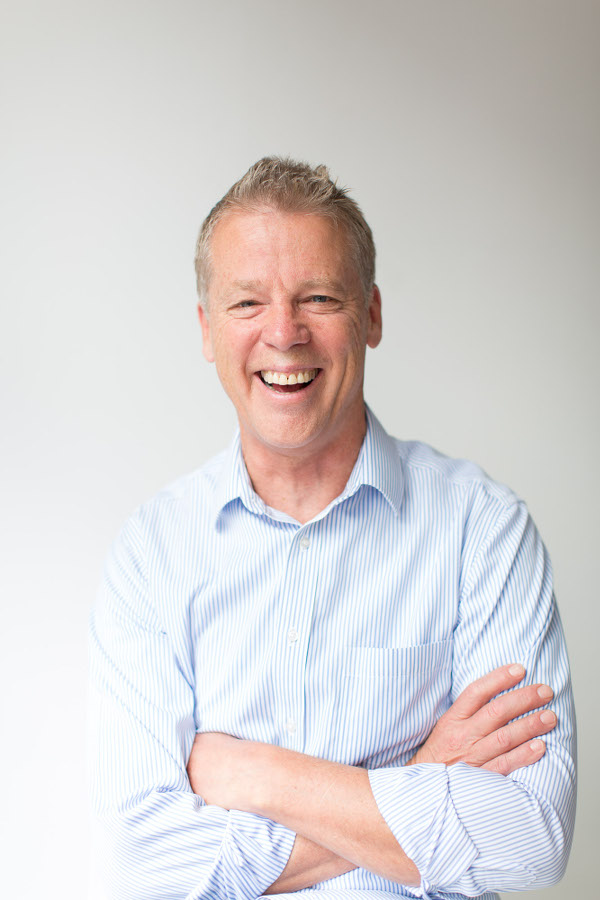 It is wonderful to live in Jackson Hole with my wonderful wife Kelly.
My latest excitement is overseeing my new start-up company Teqqa which develop and provide applications on optimizing antibiotic use.
Besides work, in the winter I love to ski seriously steep slopes, in the trees – not on the groomed runs, and especially on days when the powder is, as we say here, "dumping."
When it's not snowing I like to tramp through the woods on cross-country skis, on groomed paths or breaking my own trails.
While winter brought me here, the summers are probably even better!
Hiking and biking in the mountains are my favorite summer activities, and there are many days when I pause in a meadow or hillside, look at the wildflowers or animals or the panorama, and say to myself, with a heartfelt sense of both awe and gratitude, "It's another day in paradise."
But even paradise might get stale if you experience it without some change, so Kelly and I do travel.
Bicycling about Europe has been something we do each spring: I ride with others and Kelly drives the support vehicle.
And each year I do at least one off-road motorcycle trip through remote territories with my friends in the Dirt Tour Society.
This could go on way too long, so I'll close saying Kelly and I love people, love visitors, and try to keep the front door open.
Do get in touch if you're coming this way.
– Dr. Dan Peterson